MecklenburgACTS.org, Fix Read to Achieve Now and a coalition of concerned North Carolina parents call on our fellow parents across the state to urge their state representatives to end the disastrous Read to Achieve program, and to invest instead in more efficient and effective strategies for improving reading skills, such as prekindergarten and additional assistance in earlier grades.
We all share the goal of having all of North Carolina's children read well by the end of third grade. But the Read to Achieve legislation focuses on two highly problematic strategies: student retention and the use of standardized test scores to make high-stakes decisions for individual students. Research makes clear that both of these strategies do more harm than good.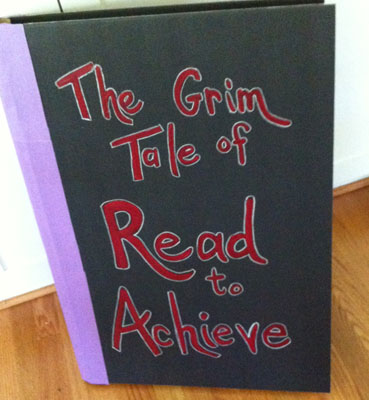 The focus on high-stakes testing and punitive consequences have forced third grade classes across the state into a morale-killing focus on stressful test prep. It has also saddled districts with a set of badly-planned and underfunded mandates that will do little to provide struggling readers with the kind of help they need. While some of these problems have been magnified by the hasty passage and rocky implementation of Read to Achieve, they are rooted in the law's fundamental flaws.
Legislators have suggested that they plan to modify Read to Achieve to exempt more special needs students from the law's requirements. This is not sufficient. No child should be judged solely by a test score, and no child should be retained because of the mandate of a top-down state program that does not consider individual circumstances.
Our North Carolina legislators should not be using problematic strategies copied from other states to micromanage North Carolina's schools and students. Our children deserve better. Read to Achieve needs to go.
If you're ready to act, the Fix Read to Achieve Now site has sample letters, information about finding your legislators and a petition that calls on legislators to stop treating children as test scores, and instead let teachers and parents determine what is best for each individual child.
For this to become a statewide movement, parents need to be sharing this information within their own communities. If you would like to help spread the word in your community, please e-mail info@mecklenburgacts.org. Or look for us at the Community Rally for Public Education at Charlotte's Marshall Park, Saturday, May 10, noon-2 p.m.
References
An account of the problems with Read to Achieve can be found at:
http://www.newsobserver.com/2014/04/30/3823800/politics-driven-read-to-achieve.html?sp=%2F99%2F108%2F
A summary of the problems with retention can be found at: http://www.nasponline.org/communications/spawareness/Grade Retention.pdf
A summary of the problems with test-based retention programs can be found at:
http://www.fairtest.org/first-do-no-harm-response-proposed-new-york-city-t